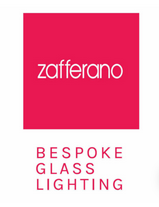 https://www.zafferanoitalia.com/zafferanobsl/en/
Download :
https://www.zafferanoitalia.com/zafferano/en/download
Zafferano-Bespoke Glass Lighting est le fruit des trente années d'expérience de Federico de Majo dans la conception de projets d'éclairage et de verrerie artistique.
Grâce à leurs caractéristiques particulières, les collections Zafferano-Bespoke Glass Lighting ont été conçues pour être parfaitement intégrées dans des fournitures exclusives pour les hôtels et les grands espaces, donnant aux designers la possibilité de créer des intérieurs uniques qui suscitent des émotions grâce à leurs effets décoratifs de lumière et de couleur.
Zafferano-Bespoke Glass Lighting is the result of Federico de Majo's thirty years of experience in the design of lighting projects and artistic glassware.
Thanks to their special characteristics, the Zafferano- Bespoke Glass Lighting collections have been designed to be perfectly integrated in exclusive supplies for hotels and large spaces, giving designers the possibility to create unique interiors that arouse emotions thanks to their decorative effects of light and color.
Zafferano-Bespoke Glass Lighting è il risultato della trentennale esperienza di Federico de Majo nella progettazione di progetti di illuminazione e vetreria artistica.
Grazie alle loro particolari caratteristiche, le collezioni Zafferano-Bespoke Glass Lighting sono state progettate per essere perfettamente integrate in forniture esclusive per alberghi e grandi spazi, dando ai progettisti la possibilità di creare interni unici che suscitano emozioni grazie ai loro effetti decorativi di luce e colore.