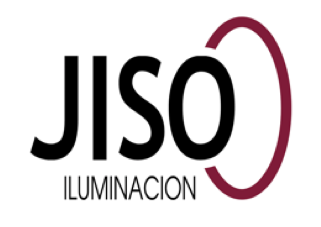 Internet : https://jisoiluminacion.es
Téléchargement : https://jisoiluminacion.es/catalogo/
JISO Iluminación, experts en éclairage LED, offre à tous ses clients la passion de l'éclairage, la conception de luminaires intérieurs et extérieurs et de sources lumineuses de qualité, ainsi que les systèmes de contrôle et de régulation LED les plus récents et les plus innovants. Toujours avec des designs originaux et actuels qui donneront vie à tous vos projets d'éclairage dans les maisons, les locaux commerciaux, les entreprises ou les espaces publics.
JISO Iluminación, experts in LED lighting, offers to all its customers the passion for lighting, the design of indoor and outdoor luminaires and quality light sources, as well as the latest and most innovative LED control and regulation systems. Always with original and current designs that will bring to life all your lighting projects in homes, commercial premises, businesses or public spaces.
JISO Iluminación, esperti di illuminazione a LED, offre a tutti i suoi clienti la passione per l'illuminazione, progettando apparecchi e sorgenti luminose di qualità per interni ed esterni, nonché i più recenti e innovativi sistemi di controllo e regolazione dei LED. Sempre con progetti originali e aggiornati che daranno vita a tutti i vostri progetti di illuminazione in case, locali commerciali, aziende o spazi pubblici.